Currently working on Nomad Sculpt, a sculpting application for iOS and Android.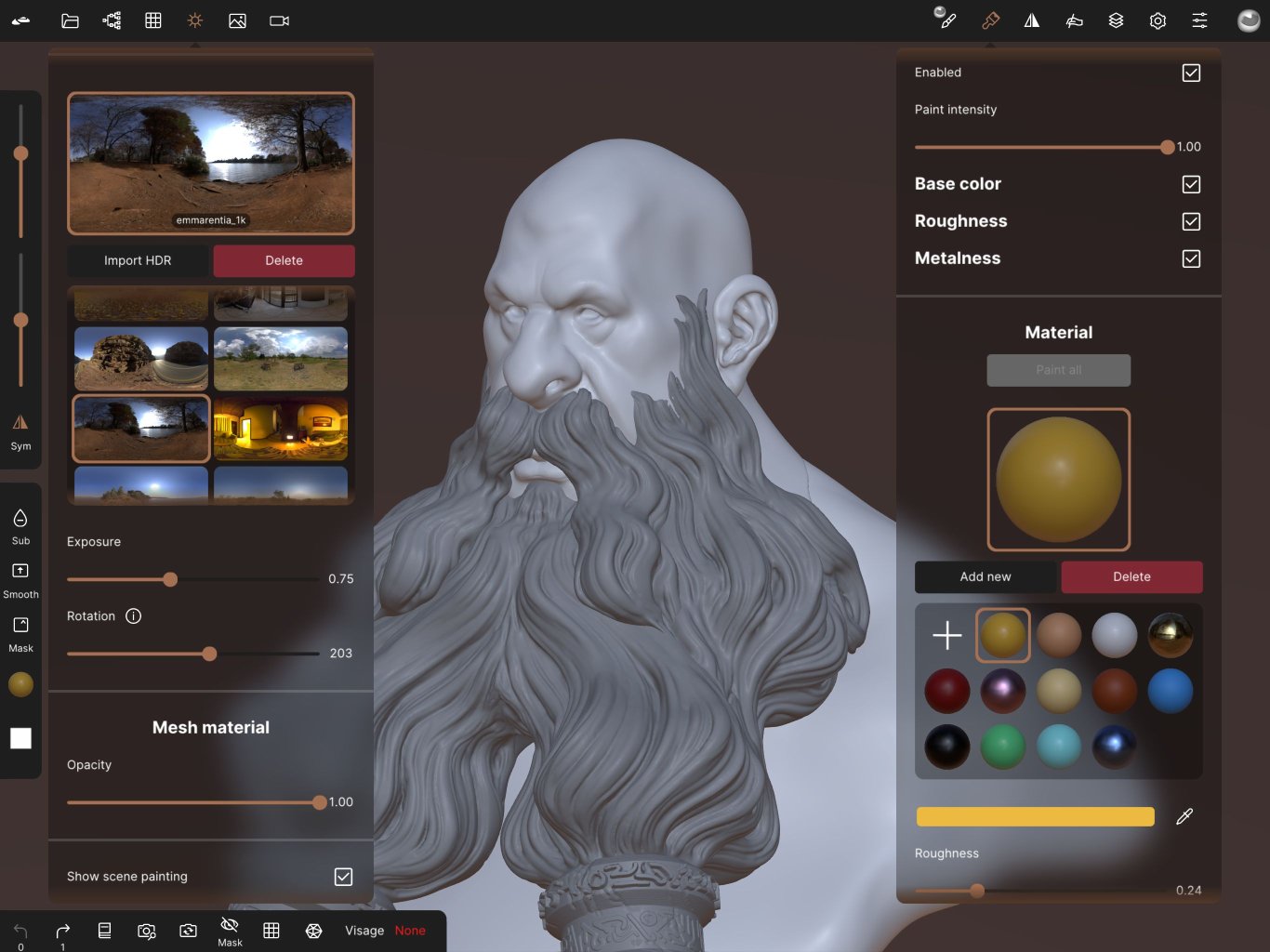 SculptGL is a digital sculpting web app, with sources available on github.
If you want to download a standalone version, you can download it here (identical as the web version).
You can find a set of tutorials below on this youtube channels.
Also available on the chrome web store.
Sketchfab made a fork of the old SculptGL version with a new design : Sculptfab.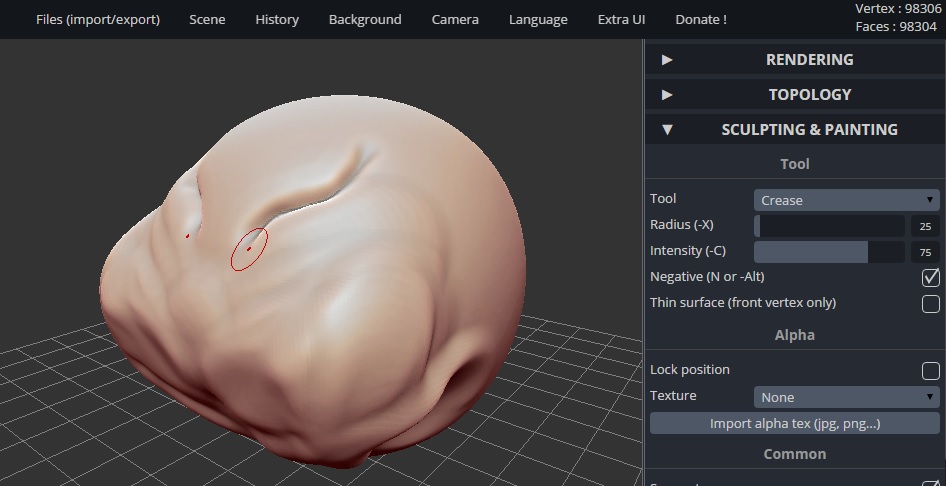 Main features :
Sculpting tools

Standard tools : Brush, Inflate, Smooth, Twist, Drag, etc
PBR Vertex Painting (color, roughness, metalness)
Alpha texture support for each tools

Multiresolution sculpting

Quad-tri Subdivison (catmull-clark/loop)
Reversion (compute opposite of subdvision if possible)
Navigating from low/high poly level subdiv will retain sculpting changes
keep UVs (both reversion and subdivison)

Voxel remeshing

Uses SurfaceNets meshing algorithm (produces quad-only mesh)
Uniform remeshing (quads will have the same size)
Can also create non-manifold vertex :(
In case of a non closed mesh, a naive holefilling algorithm is performed first
Deletes UV

Dynamic topology

Triangles only
Operates in real time
Local subdivision (create new triangles)
Local decimation (deletes triangles)
Deletes UV

Supports OBJ, PLY, STL import/export

Reads vertex color
Optimizes post and pre transform cache (tipsy algorithm)

Undo/Redo support
A smaller project to experiment with raymarched signed distance field.
Not as polished as SculptGL, a bit clunky (gui...), but was fun to make nevertheless.