SculptGL
SculptGL is a web sculpting application, powered by WebGL and JavaScript.
The source code can be found on github here.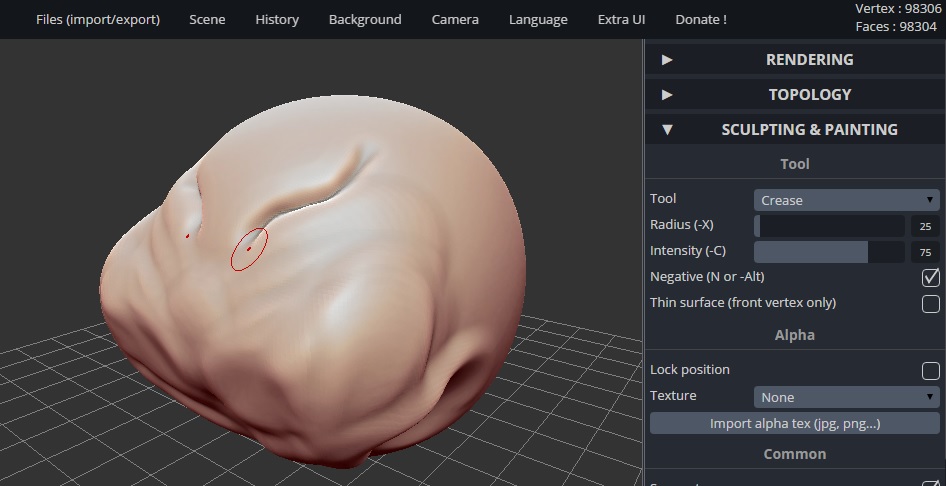 Shortcuts so far :
0 - 9 : sculpting tools
E : translate tool
R : rotate tool
N : toggle negative
Shift : smooth (while pressed)
Delete : delete the selected mesh
Ctrl + Z : undo
Ctrl + Y : redo
Arrow keys / zqsd/ wasd : fps-like movement
T, L, F : camera (Top, Left, Front)
Alt (on the mesh): invert sign of brush
Alt + Mouse (on the background): pan camera
Ctrl + Mouse : zoom camera
Numpad +/- : brush radius
X : brush radius
C : brush intensity
SculptGL is available on the chrome web store.
If you want a standalone version, it's here (nodejs version, so same performance as the web version).
Also, keep in mind that I often update the web version (unlike the standalone version).

For the old SculptGL version you can play with it here.
You can visit the old branch on the github page.